Join a Group!
We are excited to announce three new Bible groups and the start of youth groups for our Fall Term. There is a group for everyone! We hope you find one that excites and opens your heart and mind to God's love and truth.
To help us gauge interest and plan facilities use, please register for the group you are planning to attend.
Women's Group
Facilitator - Melissa Cheatwood
20/20: Seen, Chosen, Sent - Christine Caine
Christine Caine is passionate about seeing every woman equipped to live her life on mission for Jesus.
In this 7-session study, you'll develop a new understanding of how God sees you and has chosen you to help make Jesus' name known on this planet. Through biblical teaching and lessons from her own life, Christine will challenge you to share the story of how God's love has transformed your life right where you are. Experience the unconditional love and call of Jesus.
Discover your inherent value and kingdom mission.
Gain confidence to share the living hope of Christ.
Help people belong in a world where they feel unseen.
A study guide is available and recommended. Order here.
LADIES - OUR WEDNESDAY NIGHT CLASS WILL CONTINUE FOR AT LEAST ANOTHER 4 WEEKS AS WE CONTINUE TO EXPLORE DISCIPLESHIP. MELISSA CHEATWOOD WILL FACILITATE OCTOBER 26 & NOVEMBER 2. CHARLOTTE HIGGINS WILL FACILITATE NOVEMBER 9 AND NOVEMBER 16.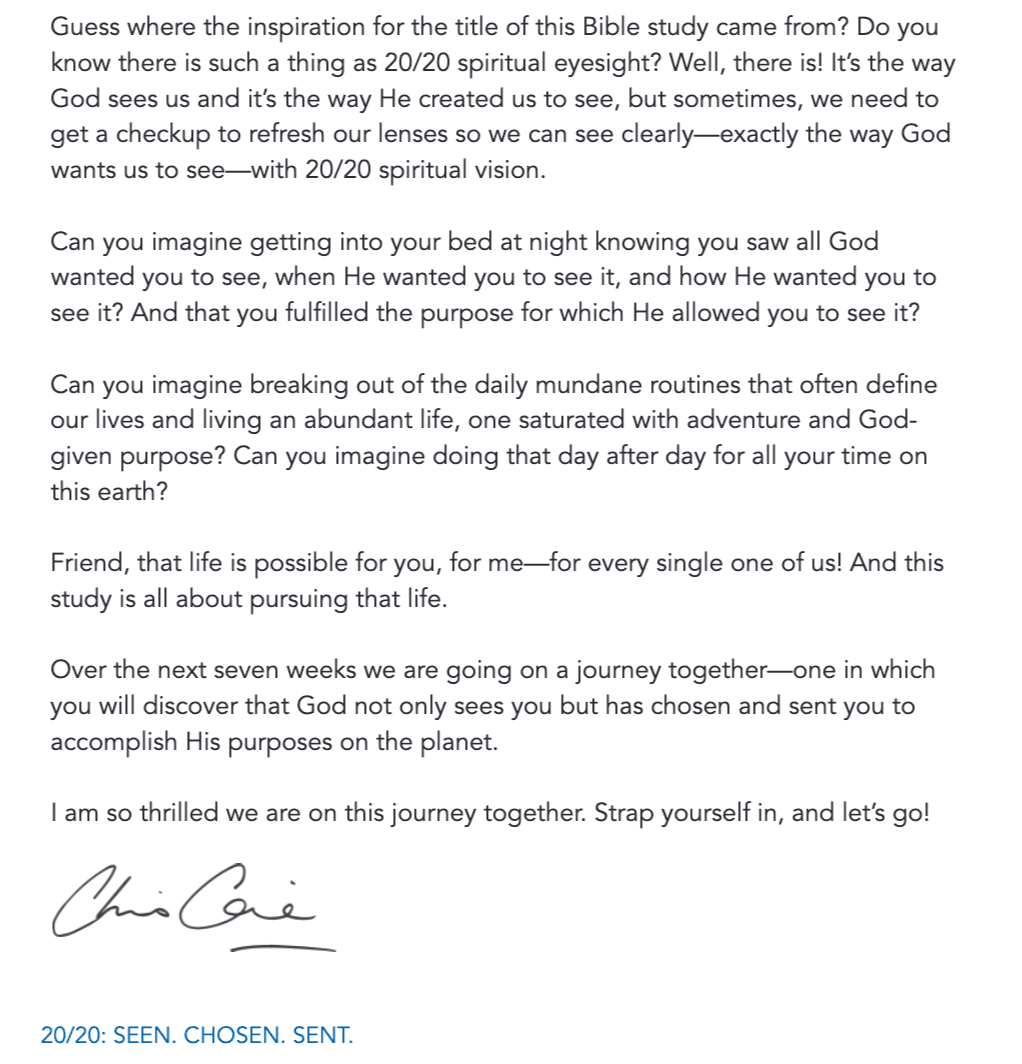 The Divine Mentor
Facilitator - Mike Russell
Do you long to hear from God? Do you speak with Him frequently but struggle to hear from Him?
In this 12-week class, we will learn to how grow in our relationship with God, and will put into practice what we are learning.
This interactive class will help us to develop a daily habit of Bible reading and journaling with the purpose of learning to hear from God daily.
Recommended for the class but not required is a spiral life journal. Order Here!
The Family Project
Facilitator - Clyde McKinney
"The institution of the family stands at a pivotal moment in history. You don't have to look very far to see the signs of trouble—divorce, abuse, abandonment, addictions, and so much more. But amidst this bleak landscape, there is reason for hope. And that hope comes from the Gospel of Jesus Christ and from God's blueprint for the family. The Creator's design works! We need to embrace that design rather than run away from it. The solution to so many of our society's ills can be found in a wholehearted investment in stable, healthy families. That's what The Family Project is all about." Jim Daly
The class will feature twelve DVD lessons along with workbooks for each family.
Cost of each workbook $10.00. See Clyde to purchase a workbook or you can get one at the first meeting.
Severn Teens
Series: "The Good Life"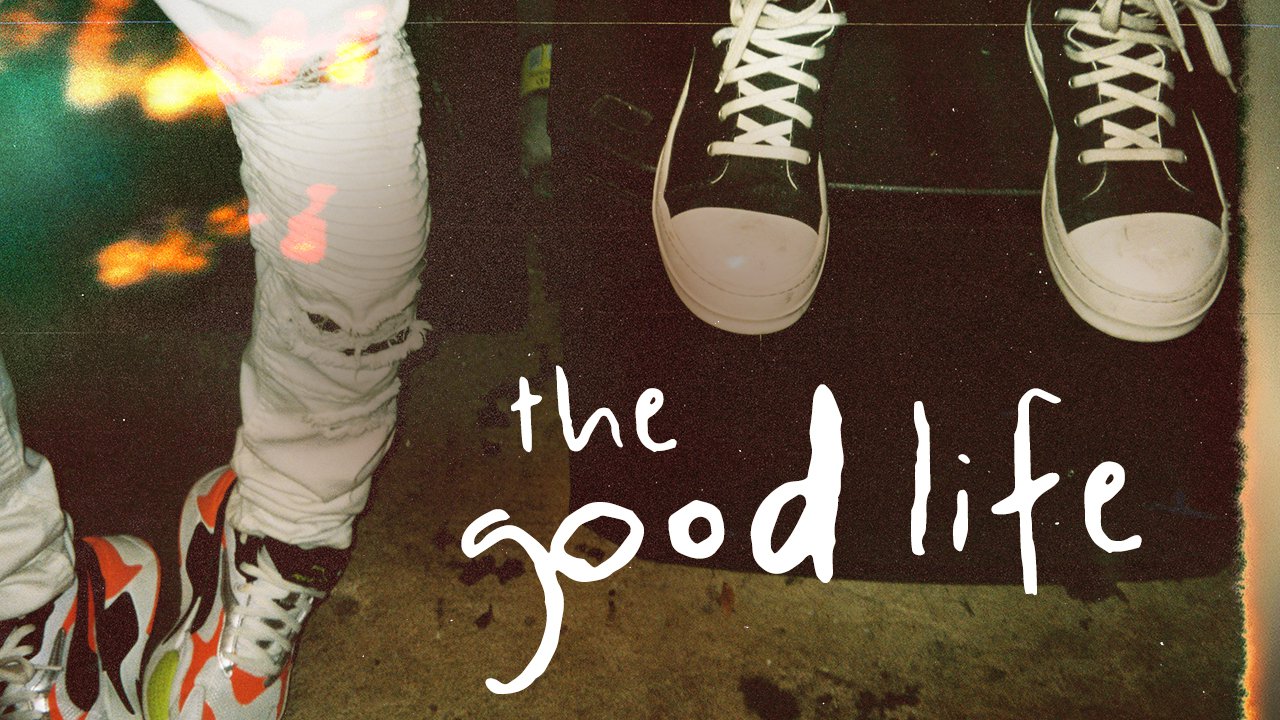 Do teenagers want to live the good life? Of course, they do—we all do! But which version? The traveling influencer? The star athlete? The brilliant artist? Something new and different than what most people think?
No matter what version teenagers hope for, many students seek help figuring out how to find it. In this series, we'll learn how the Holy Spirit helps us to experience more of the life we were created to live. And throughout these five weeks, teenagers may just discover a version of life and a way to do middle school and high school better than ever imagined.
There is no registration for Severn Teens. If you are in 6th through 12th grade come join us in the FLC!