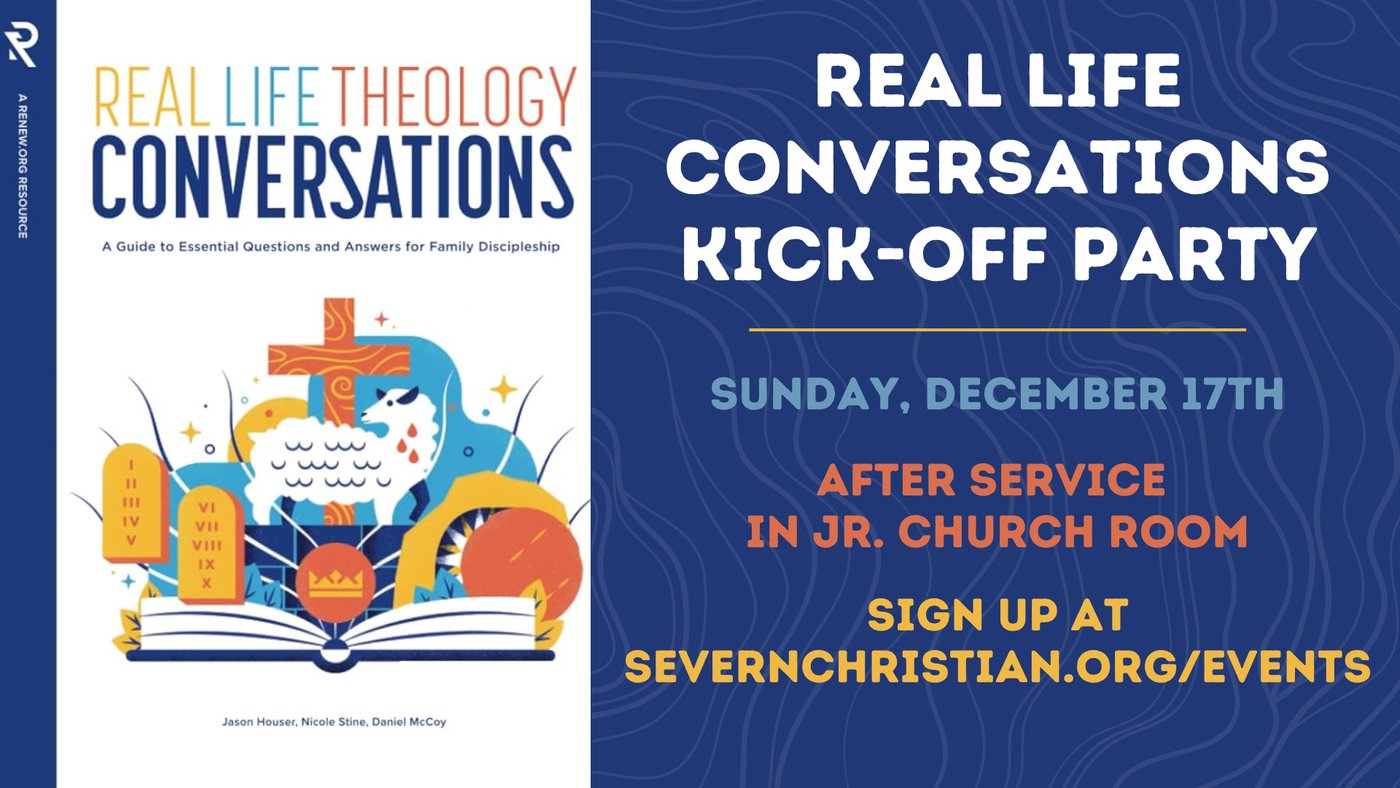 What is this?
According to Awana research, 2 out of 3 parents in the United States want to disciple their kids but don't know where to start. Real Life Theology 52 Conversations is a resource that can help parents pass down their faith to their children and their children's children. Join us for an informational gathering after church on Sunday, December 17th, where we will walk you through this resource and how to implement it into your family's life. Lunch and childcare will be provided - Please let us know if you need childcare during registration.
When?
Sunday, December 17th after church
Will there be food? Childcare?
Yes! And Yes!